Introducing
Hannah
Deeply Erotic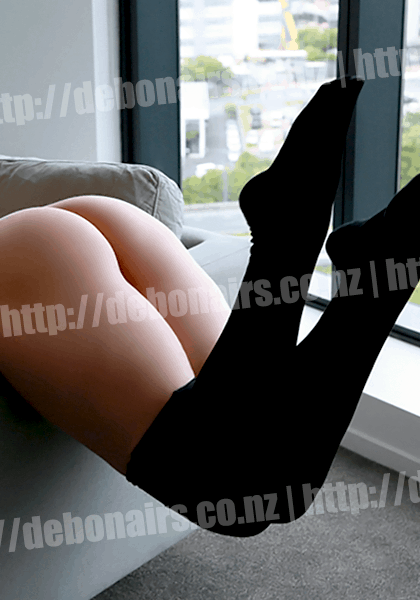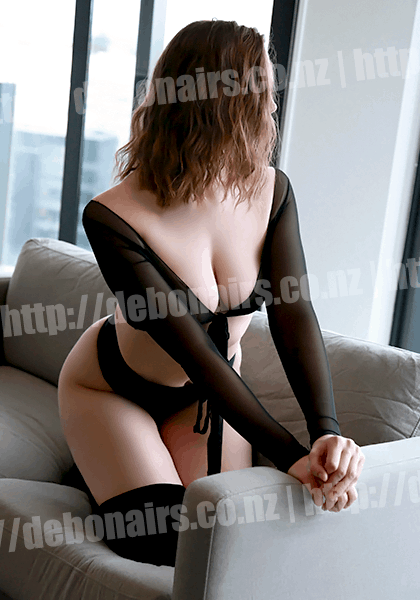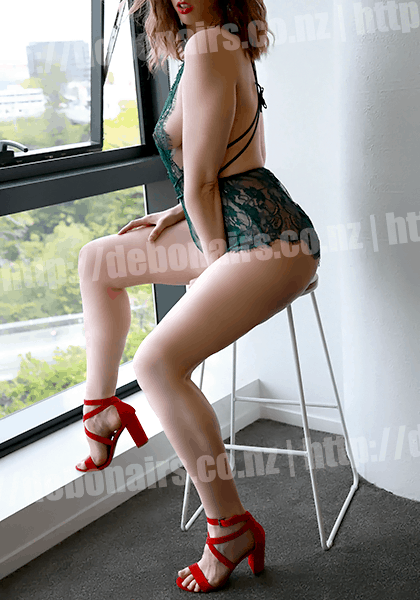 Age: Twenty Eight
Height: 6 Foot 1
Identifies As: NZ Euro
Bust: C
Hair: Brunette
Eyes: Hazel
Dress Size: Ten
Tattoos: Yes
Age: Twenty Eight
Height: 6 Foot 1
Identifies As: NZ Euro
Bust: C
Hair: Brunette
Eyes: Hazel
Dress Size: Ten
Tattoos: Yes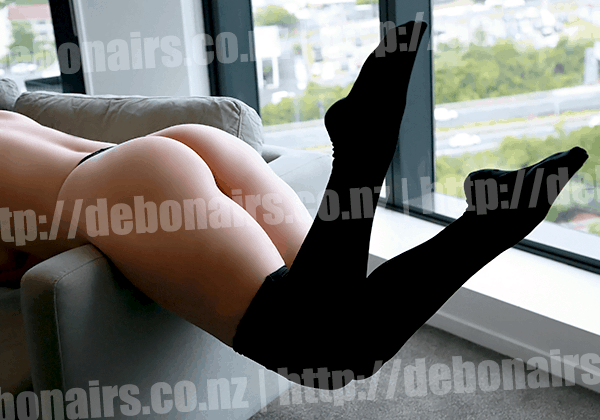 ABOUT ME
Introducing Hannah Blair, the sensational, leggy erotic model who loves all things sexual…
With a degree is all things erotic, Hannah is an adventurous minx who adores exploring the kinkiest, naughtiest, sensual things she can!
She passionately believes that all moments and meetings between bodies can form truly meaningful connections. During your time together you will find she truly invests herself in creating a sinfully sexy energy which will leave you both breathless.
She loves the satisfaction of making someone feel good – be that sexually, emotionally or otherwise. She delights in exploring any and all consensual methods of feeling good and will always do her best to leave you feeling like the king of the world.
Hannah Blair is an absolute gem with an absolutely gorgeous, genuine personality and seductively intimate massage
*All Products Used By Hannah Blair Cater To Latex Allergies*
PERSONALISED KINK
I am so passionate about seeing people fulfil their desires. There's something magical about that moment of trust as you fully come in to who you are and what you want. Whether it is playing with power and control, experiencing new sensations, or just plain fantasy, being able to live out these simple (or not so simple) dreams is an absolute pleasure. I look forward to getting to know what it is you truly desire.
Through clear and open discussion of these new sexual boundaries, we can share in your tailor-made erotic experience.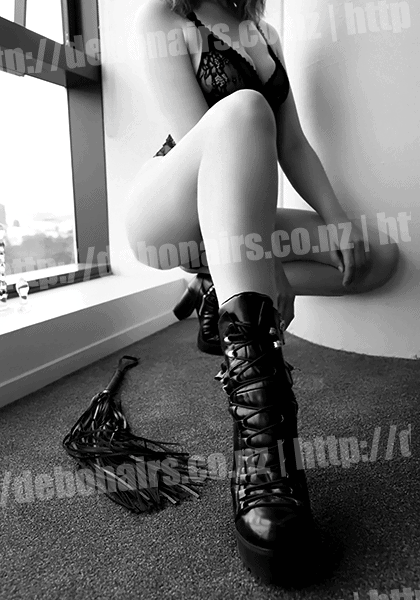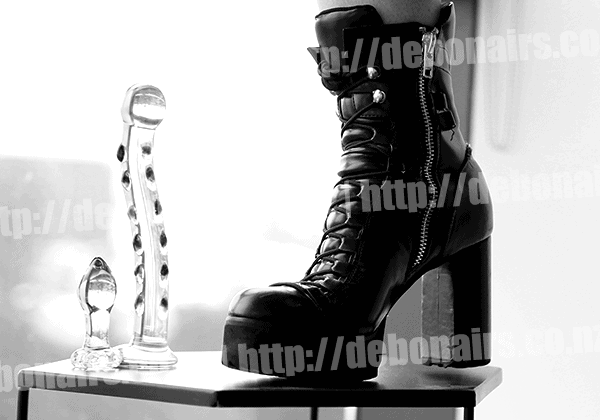 PRICING
Below is the price schedule for our most popular massage style is our Signature Body to Body Hot Oil Massage.
Please see our Pricing page for details on our other amazing styles.
Thirty
$120 Cash/Eftpos
Forty Five
$140 Cash/Eftpos
Sixty
$160 Cash/Eftpos
Ninety
$260 Cash/Eftpos
One Twenty
$300 Cash/Eftpos
Extras
Open Minded
EXTRAS
Extras are at the girls discretion. Debonairs makes no guarantees on behalf of the girls, nor do we set their fees.
Hannah is open minded but does not advertise her extras online.
Please ask her during your session, her price range for extras is $50 to $150 xx
Hannah's massage includes:
Bodyslides
Breast sweeps
Skin to Skin Contact
Respectful Touching of Her Body
Loads of Teasing
Hand Relief
SEXY SECRETS
My Massage Style:
Passionately Erotic
Features
Deeply Intimate | Playful | Confident
Doubles Well With
I can't pick! Pair me with all your favourites
Lingerie Style
Modern Romantic
I offer the following sessions over and above the Debonairs Signature Body to Body Hot Oil Massage
Woman2Woman Massage
Couples Massage
Couples with another Debonairs girl of your choosing
Foot Fetish
Multi Shots
Kink-Based Sessions
TESTIMONIAL
January 7, 2020
So [my partner] and I have just finished our catch up lunch and I ask what she's going to do with her afternoon. I fancy a massage, she says, and [my partner] is like me, the old nickers-on-towel-wrapped rub just won't cut it anymore, so I know where this is heading and seeing as I'm the wheels today it seems appropriate to come along for the ride. And we're still high from our last amazing adventure, the tale of which may or may not be told, and before we know it we've floated down Dominion road and we're gracing Debonair's shower with our fun and laughter, polishing our naked bodies in preparation and anticipation of the fine things to come.
And I know that at moments such as these the whole world looks amazing but trust me when I say that Bianca and Hannah are gorgeous, amazing, beautiful, they're waiting for our naked asses on our return, all smiles and laughter, and it's a happy gathering indeed, from the start, they know they'll get no trouble from me cos I'm seriously outnumbered, and I think they're pleased with their catch for the afternoon. They ask if we have anything in mind but we're just go with the flow because in our experience the flow's the go, jump into that river and drift where it will, we make ourselves comfortable and the girls climb on for the ride. And Hannah asks if I like it hard, but I just say you'd be surprised, [my partner] giggles and off we go, Bianca's getting the knots out of [my partner]'s shoulders while Hannah's taking a scenic tour of me, the way I like it too, but she's not neglecting the therapeutic aspect either, I find myself unwinding at her touch, her magic hands kneading those stresses away, no stone unturned either, and it's now not just her hands, she uses all of her body, all of her palette, for this one, paints her sexy self all over me; I'm still on my front but It's erotic as hell and in 5 minutes she's done what it takes Ingrid-the-therapeutic-masseuse-in-the-white-coat an hour to do; my body's succumbed and I'm putty in her hands. And [my partner] is uncharacteristically quiet, we can safely assume she's happy too.
Then there's a flurry of activity when we roll over and change partners, hello Bianca, how do you do and I really have no idea what was going on on the other side before but now Hannah pounces on [my partner] , Bianca pounces on me with an "I'm having fun with you" smile and it's all on, oil and bodies and boobs and butts, and I've found a viewpoint where the mirrors extend to infinity, there's a thousand of [my partner] being attended to by a thousand beautiful women, a thousand beautiful butts and a thousand smiles.
Now [my partner] was all about the shoulder rub the first time we did this, but she's been doing some exploring and we better pick our game up lads or we'll lose her to the other side and Hannah's twigged to this; I can't quite see the full action and I ain't about to throw Bianca off to get a better view but it's as hot as fuck, so I'm a man torn; on the one hand I've got this gorgeous woman all over me who's seriously good at getting my full attention, while there's a couple of beautiful bodies just an arm's length away, carressing and exploring, coming together, beauty in motion, sex in motion, all playing live on our thousand screens and I am a man torn but I ain't complaining, I do my best to share the love around.
And I could do this all day, only I couldn't; Bianca's accelerated me to just short of the edge already but I know I'm in good hands, very good hands, and boobs and butts and other wonderful things too, and whilst I would love to do this all day the ending is inevitable and not too far away and I'm in heaven; my hands doing their good work too, social butterflies that they are, happily bouncing between one beautiful landing point and another while my eyes are treated to an avalanche of heavenly sights and my body surrenders to these heavenly sensations, this heavenly girl somehow knowing just how this old and rare instrument works and playing it exquisitely.
Hannah and Bianca are amazing. Beautiful and amazing.  This was a wonderful afternoon with her that suddenly went into orbit, in their tender loving care. Thank you. Very much.
– Slowhand, via AF
FOOT WORSHIP
NZ SHOE SIZE: NINE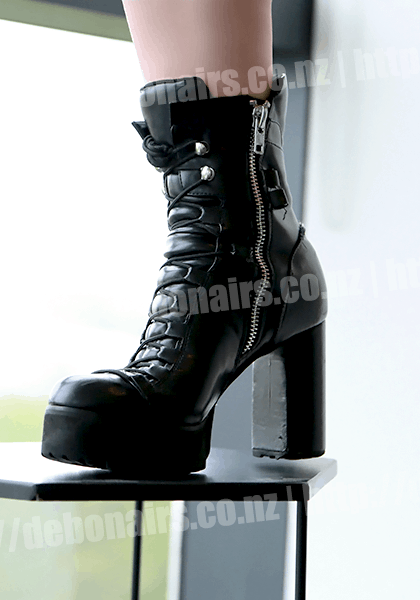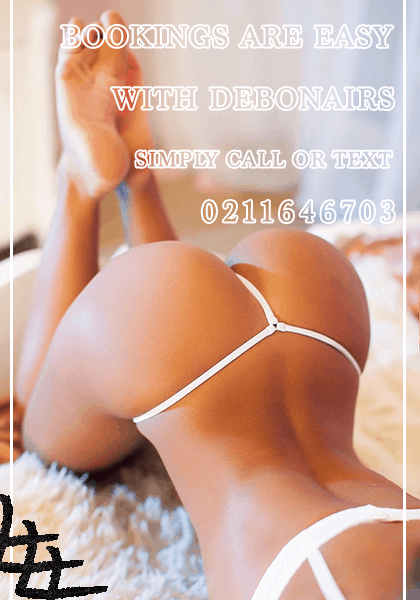 PROFESSIONAL AND PRIVATE
We assure total privacy and discretion with each and every interaction.
Call, Text or Email, we remain professional and friendly with a non-judgemental attitude.
Body To Body
Intimate Environment
Relaxing Music
Sensual Caresses
Erotic Massage
Seductively Beautiful
Breast Sweeps
Beautiful Lingerie
Stilettos
Private Location
Classic Relief
Full Shower Facilities
Questions, Comments and Bookings