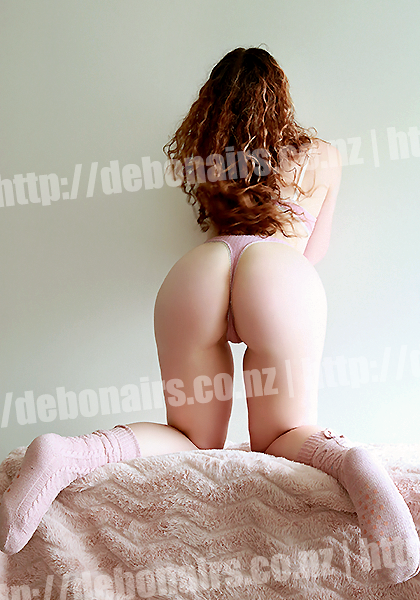 Sensually Yours
THE SWEETEST LITTLE TREAT TO BRIGHTEN YOUR DAY
We Appreciate You And Your Loyalty And Respectfully Request That If You're Feeling Unwell Please Call Us To Reschedule Your Appointment.
For The Health & Safety Of Our Team And Other Guests, We Will Be Unable To See You If You Are Unwell And Reserve The Right To Refuse Service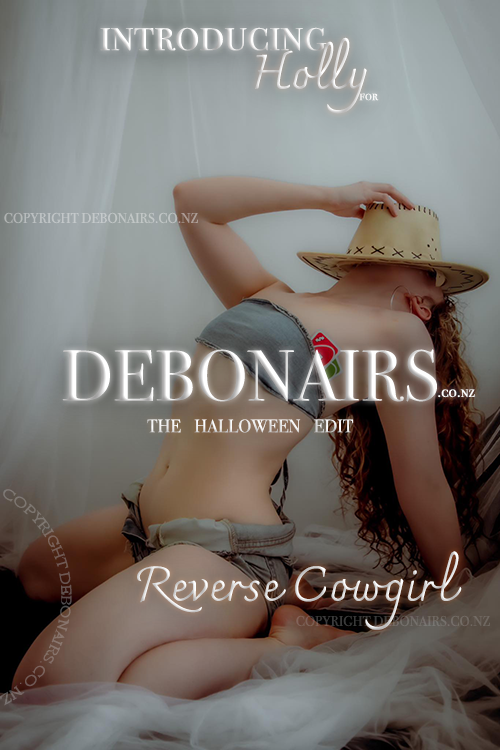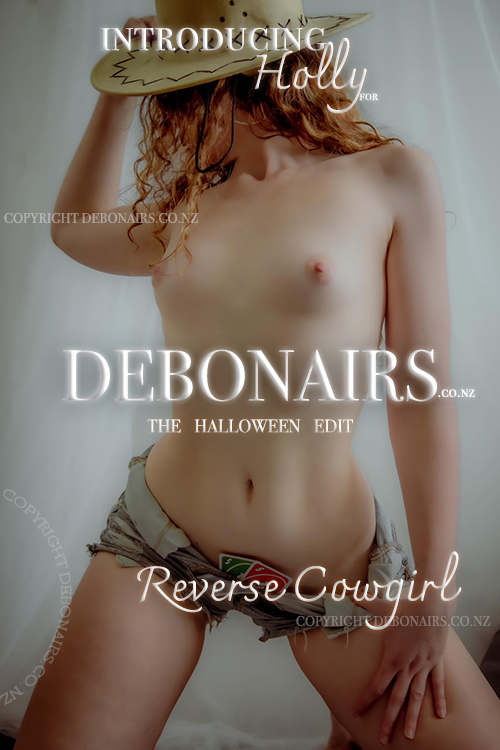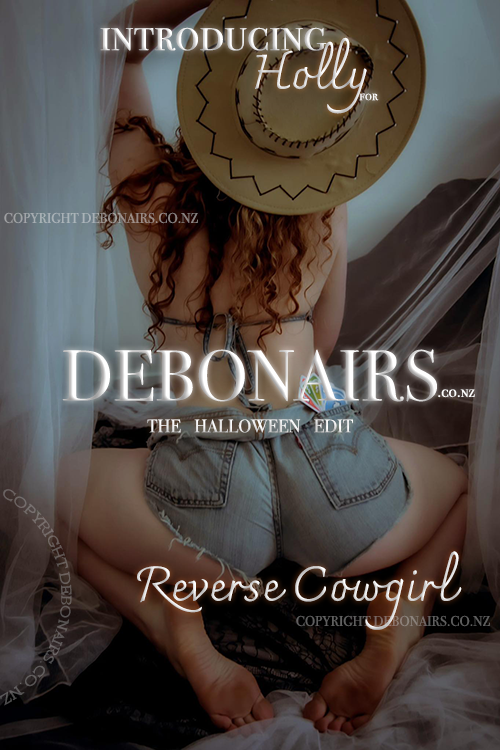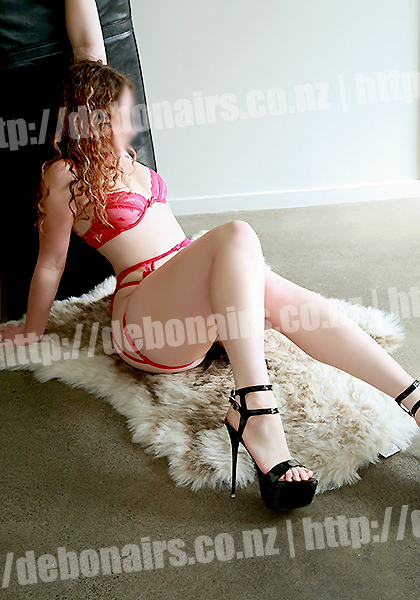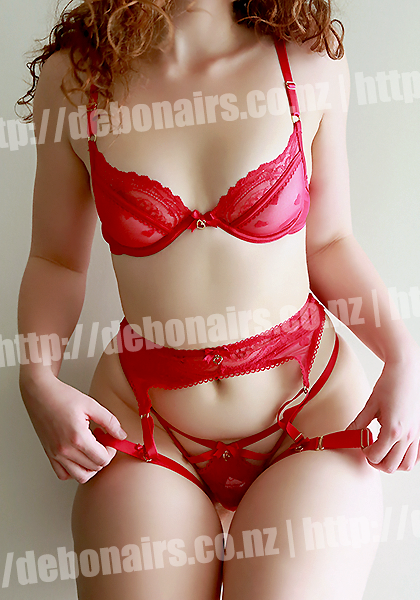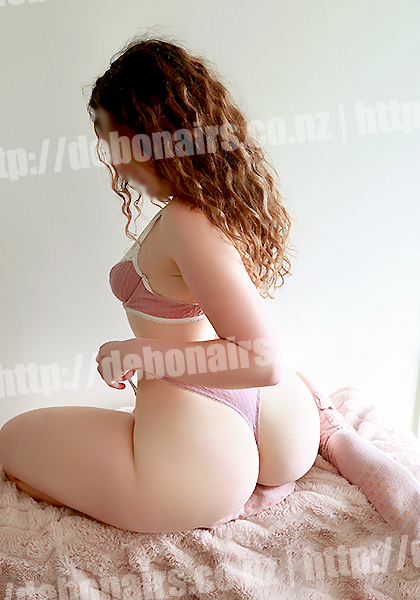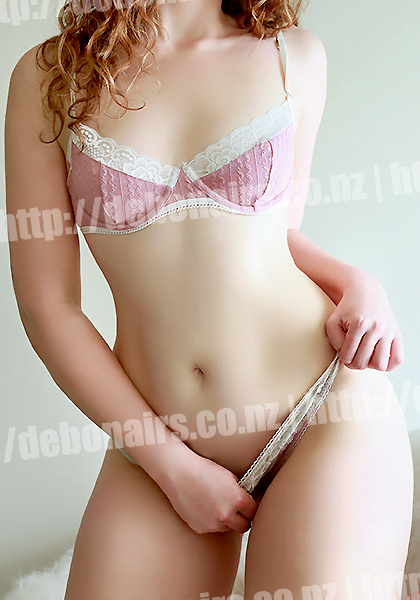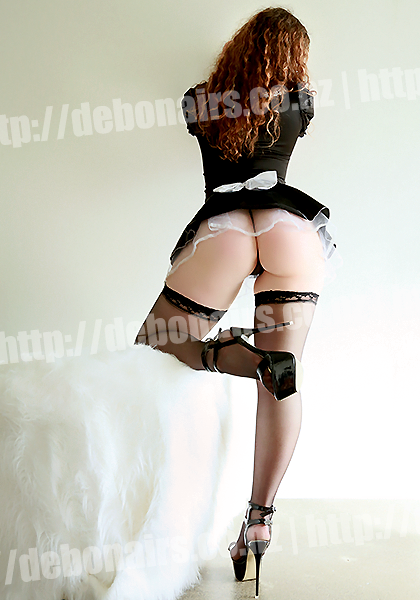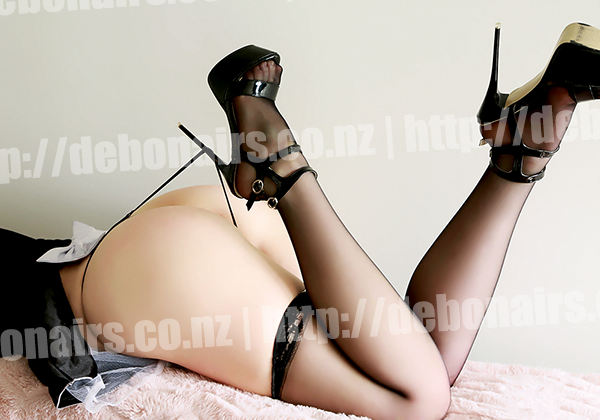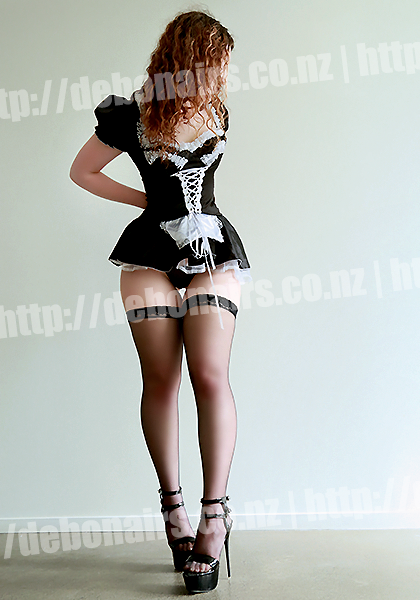 I like to think I'm good fun with youthful energy and a cheeky, mischievous streak. Real world conversations about everyday life are minimal because we are in our own world together! I'll tease you to hell and back, giving you a naughty personal show as well as a massage to leave you feeling beyond blissful.
Stats
Age: Twenty Two
Height: 5 foot 6
Identifies As: NZ Irish
Bust: B
Hair: Brunette
Eyes: Deep Blue
Dress Size: Eight
Tattoos: Small
About Me
Warm, friendly and a gorgeously well proportioned, Holly is your newest addiction. Her long brunette hair and porcelain complexion contrast beautifully with her mesmerising dark blue eyes.
Her beautiful B cup breasts that are just the perfect handful and look incredible sheathed under her favourite lingerie.
Holly's is new to the industry but eager to learn exactly how to please you.  Introduced to us by one of her best-friends on our team, she's quick to adapt and so very easy to feel comfortable around. She is smart, wholesome and has a devastatingly beautiful smile.  Her abundance of feminine charms mixed in with her playful side promises that she will be amazing each and every time you are with her.
Extras
Holly's standard massage includes:
Bodyslides
Breast sweeps
Skin to Skin Contact
Respectful Touching of Her Body
Loads of Teasing
Hand Relief
Extras are at the girls discretion. Debonairs makes no guarantees on behalf of the girls, nor do we set their fees.
Holly is open minded but does not advertise the price of her extras online.
Please ask her during your session about her price range xx
Extra's Holly Is Open To At Her Discretion:
Bi-Double | Covered Blow Job | Voyeur (Watch Me Massage A Female Friend with Relief) | Cum On Breasts | Disability Friendly | Women With Relief | Women No Relief | Focus Pleasure | Body Kissing (on Me) | Foot Fetish | Foot Job | Mutual Masturbation (aka Intimate Touching) | Strip Tease | Toys (on Client) | Spanking (on Client)  | Multi Shots | Cum Twice ( Additional Charge)
Sexy Secrets
My Massage Style:
Tease/Playful
Features
Playful | Flirtatious | Open Minded
Doubles Well With
Sadie | Isla
Lingerie Style
Flirtatious
I offer the following sessions over and above the Debonairs Signature Body to Body Hot Oil Massage
Woman2Woman Massage [With/Without Relief]
Couples Massage
Couples Massage with another Debonairs masseuse
Couples Massage with a BonVivant masseur
Foot Fetish
Focus Pleasure Massage
Oil Free Massage
Straight Double
Bi Double
Testimonial
So I took a break – about 2 weeks. Relapsed, and found myself back at Debs where I saw Holly. I would have held out longer had it not been for her little video tease on her twitter. Ugghh I just couldn't. Holly is cheeky, sexy and a whole lotta fun. She has an itty bitty waist with a round thing in your face. This girl is all hips and ass and my god it's glorious. Glorious I say! And her pussy, I can only describe as pristine, like it looks super clean. Waxed or lasered because no shave job is that good. Her massage style is very teasey. A lot of fingertip play. Slow and sensual caresses. Her ear licks and gentle bites were particularly sensual. She's probably the only girl I've seen who goes under the table when doing a solo session where she gives you a nice show. There must be a lot of feet lovers because she likes to show her feet too. I'm ok with feet, don't love em, don't hate em. Hers are pretty though. I'd say she's a great choice for a beginner, she likes to guide your hands to various spots on her body. She has great eye contact and cheeky smiles. She makes great use of the mirrors too, giving you the best viewing angles. Something we don't talk about a lot is the final hand job. Holly seemingly didn't do anything special, but that's the beauty of it. Her strokes were the perfect pressure and perfect speed, I came quick and hard. I must have shot 2-3 feet in the air. Some girls stroke a little too fast for my personal liking, it takes away from the sensation of it all. I loved the after care with her. She gave me what I now dub the "dick spa". She tucked my dick and balls goodnight with a hot towel wrapped around it. I think this needs to be implemented across the board. The show didn't stop even after my shower as she crawled under the table to clean it shaking her perfect ass at me as I was putting my clothes on. Basically you can't go wrong booking Holly so do it!
Rules Of Engagement
We Do Not Offer Full Service Or Unsafe Practices.
By Booking In To See Us You Agree To Abiding By Our Rules. Failure To Do So Will Result In Termination Of Your Session Without Refund.
Please discuss extras and additional costs with your masseuse upon arrival and pay for them upfront.
Drugs and alcohol are not permitted onsite nor are intoxicated persons.

A word to the wise:
Any form of disrespect, harassment or violation of boundaries will result in immediate termination of service without refund.
'No' means 'No' with or without clothes on – We are VERY comfortable in engaging the police for assistance if required.
How Our Blacklisting System Works:
If you violate boundaries or house rules you will be blacklisted from a specific masseuse or our entire parlour and any sister sites depending on your transgression.
We side with our team and will always put their safety and happiness over your spend-potential.
DO NOT try and engage with your masseuse outside of your booking (it's never cute or appreciated and you will be immediately banned from us). This includes in person or online.
We take all complaints made by our team seriously. This includes but is not limited to: Stalking, Harassment, Intimidation, Filming, Refusing To Follow Hygiene Rules, Boundary Pushing and Requests for Full Service
Feedback:
Feedback is always welcome and appreciated. We will always do our best to ensure all concerns are dealt with professionally and with all parties satisfaction in mind.
We do not provide free bookings or full refunds.
To talk to us directly you can contact us on 0211646703 or at DebonairsMassage@gmail.com
Please tell Holly she's Magic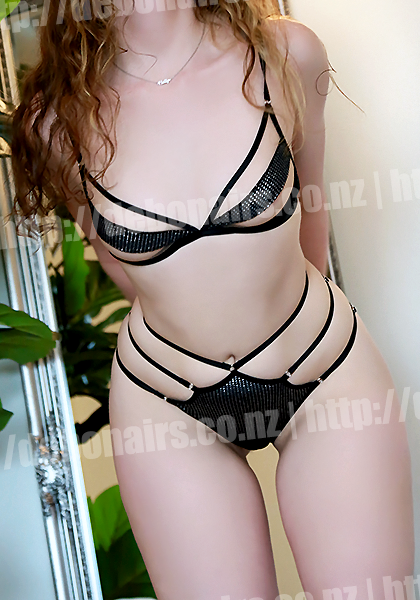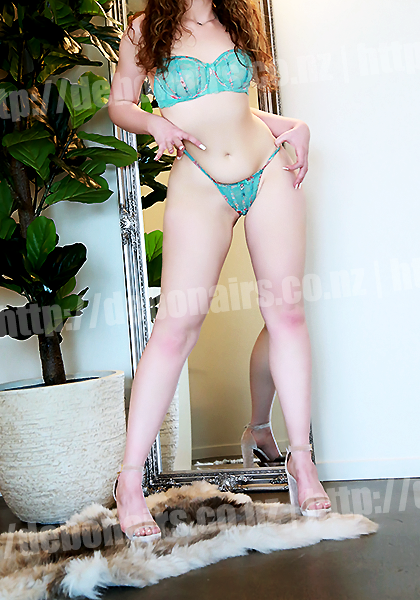 Holly has the wow factor as soon as she greets you at the start with a cheeky smile, foreshadowing the steamy encounter that will unfold on the table. Her way around the room is effortless, tantalising your senses with her perky derriere and playful hands.
As you lay there getting oiled, you may find yourself succumbing to a vixen who wants to transport you to a world of pleasure like no other. She has the stamina and the enticing voice to drain away your stresses therapeutically.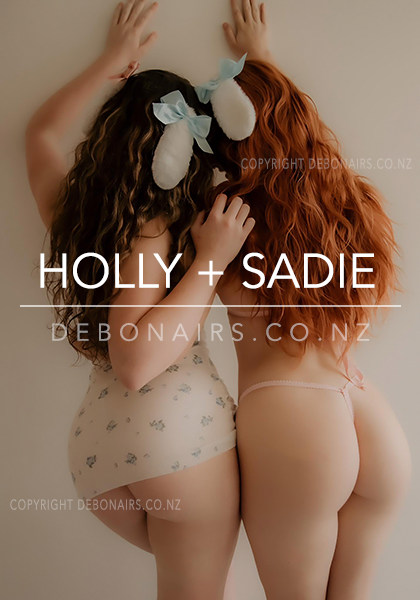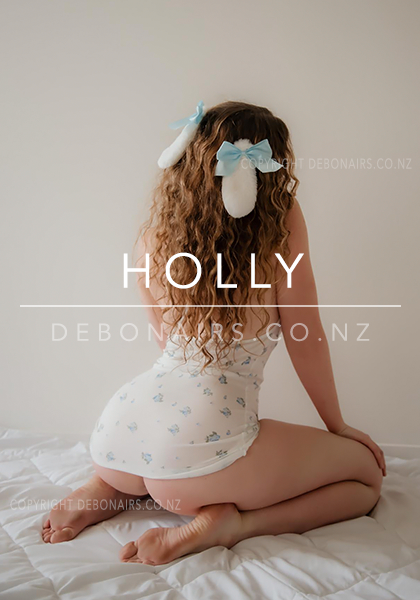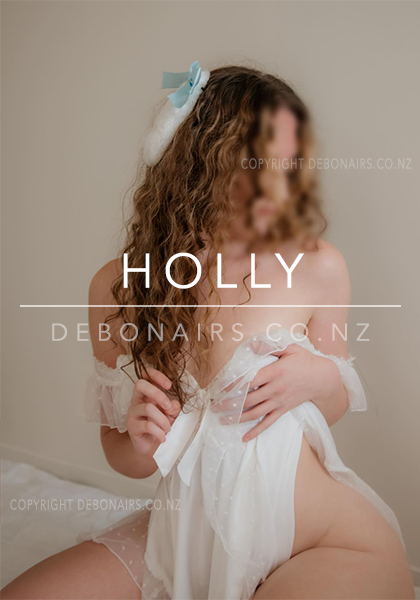 Shoe Size: NZ Eight  |   Arches: High   |   Toes: Nail Polish