Massage Packages
A Tribute To Pleasures
The most intense and deeply satisfying experiences
The service we provide at Debonairs a is a fully nude, hot oil, erotic and sensual massage experience.
We cater to male and female clientele & are LGBTQ+ friendly.
Sex is not offered under any circumstances. If you are looking for full service, Debonairs is not the place for you.
We are very professional, and we are good at what we do. We will do our utmost to make sure your time with us is relaxing and memorable.
Be polite, be on time, be respectful of boundaries and you will definitely leave having enjoyed a mind blowing experience.
Remember the old adage; the cleaner you are, the closer we will get.
Discretion is everything for both clientele and staff.
Our premises are warm and have immaculate facilities. We do not have signage because what we all do in our spare time should be kept private and confidential.
Please note that while most of the massage staff fall under the usual pricing, we do have a few ladies who may charge different rates.

The receptionist will let you know if a rate differs to the norm.
NOT SURE WHAT TO BOOK?
If you're new to Sensual Massage or particularly nervous, we recommend booking a 60minutes massage.
If you are one to take your time to the finish line, we would suggest booking a minimum of 45minutes.
If you are feeling extra indulgent, 90minutes are always a favourite.
Couples enjoy longer doubles.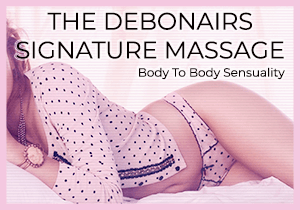 Body to Body
Everything you need to feel alive is here. The slow and the hard, the tease and the tug, the mirrors and the beauty.  Our erotic massage is the finest, most intensely decadent experience this side of Heaven.
Thirty – $120
Forty Five – $140
Sixty – $170
Seventy Five – $220
Ninety – $260
One Twenty – $320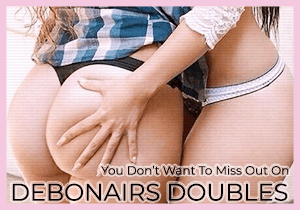 Sugar and Spice
When they first enter the room, it'll take you a second to get your bearings. What's happening? Where do you look? This will be the hottest thing you've ever done. Our girls are total seductresses and they're focusing all their sexual energy on you!
Thirty – $240
Forty Five – $260
Sixty – $300
Seventy Five – $440
Ninety – $520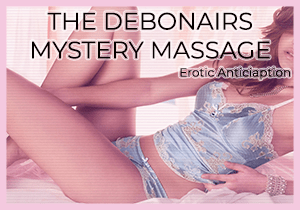 Mystery Massage
Feel the thrill of anticipation with a little masseuse roulette. There's a real intensity added as you think all day about which of our gorgeous girls will be sharing their amazing, sensual skills with you. This is a great way to break out of your usual routine and meet some new babes!
Forty Five – $120
Sixty – $150
Sixty Double – $280
Let us pick a girl for you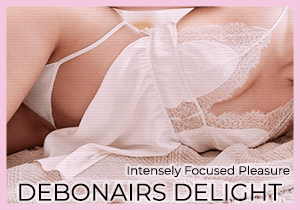 Focused Pleasure
Sometimes you just need to skip the frills and go straight to the main event. In the dim light of the room, your masseuse will elicit gasps of pleasure as she focuses on nothing but your most erogenous zones. She knows exactly how to tease you and enjoys your arousal utterly and completely.
Thirty – $170
Forty Five – $200
Sixty – $230
Seventy Five – $290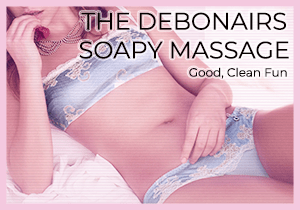 Soapy Massage
The cleanest way to get down and dirty! Her worshiping of your senses begins with a delicious massage filled with intimate caresses and tender body slides. With her expert touch she will leave you breathless and without a hint of oil residue.
Thirty – $170
Forty Five – $200
Sixty – $240
Seventy Five – $290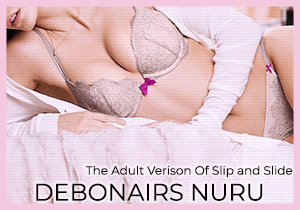 Nuru Nuru
Nuru comes from the Japanese word for "slippery". This sensual massage is like no other. Instead of using just our hands, your beauty gets naked and slides her entire body across yours in the sexiest of ways. Experience heightened sensory stimulation as you immerse yourself in an intensely intimate affair
Thirty – $170
Forty Five – $200
Sixty – $240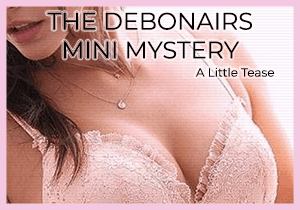 A Little Thrill
If it's just too hard to decide who to see, tell us the three ladies you desire and we will make the choice for you. The excitement in the air as you discover which beauty you get to see will amplify your experience three-fold!
Forty Five – $130
Sixty – $160
Forty Five  Double – $260
Sixty Double – $280
Let us pick from your top 3 girls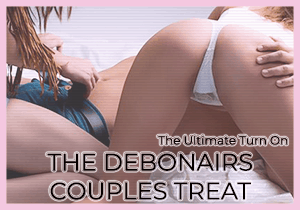 Couples Massage
This massage is simultaneously affectionate and sexy. Turn the heat right up and climax at the hands of our erotic girls or use it as the hottest foreplay you'll ever have.
Thirty – $240
Forty Five – $260
Sixty – $340
Seventy Five – $440
Ninety – $470
One Twenty – $660
If you feel like indulging in an extra or three with your masseuse that's fabulous, but these are to be kept confidential and behind closed doors. Our receptionists do not give out information in regards to this as more often than not the ladies offer more to polite clients face to face. We can point you in the direction of our more open minded ladies but remember that your hygiene and respectful
manner are what determines whether or not you are offered these sexy little additions.
Please discuss extras and additional costs with your masseuse upon arrival.
A word to the wise:
Any form of disrespect, harassment or violation of boundaries will result in immediate termination of service without refund.
'No' means 'No' with or without clothes on.
We Do Not Offer Full Service Or Unsafe Practices. By Booking In To See Us You Agree To Abiding By Our Rules. Failure To Do So Will Result In Termination Of Your Session Without Refund.