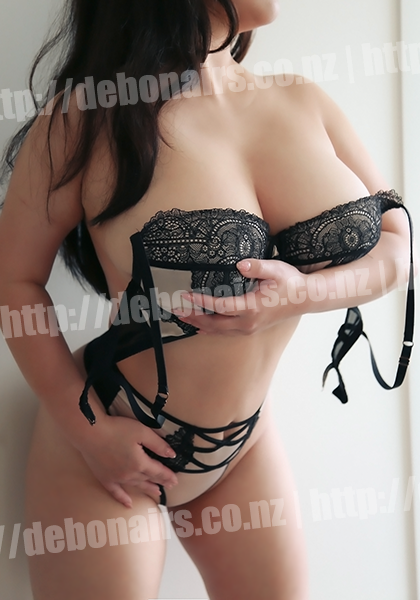 Sensually Yours
TAKING HER TIME TO SEDUCE AND TEASE YOU TO THE MOST INCREDIBLE FINISH, SHE TRULY IS THE QUEEN OF EDGING.
We Appreciate You And Your Loyalty And Respectfully Request That If You're Feeling Unwell Please Call Us To Reschedule Your Appointment.
For The Health & Safety Of Our Team And Other Guests, We Will Be Unable To See You If You Are Unwell And Reserve The Right To Refuse Service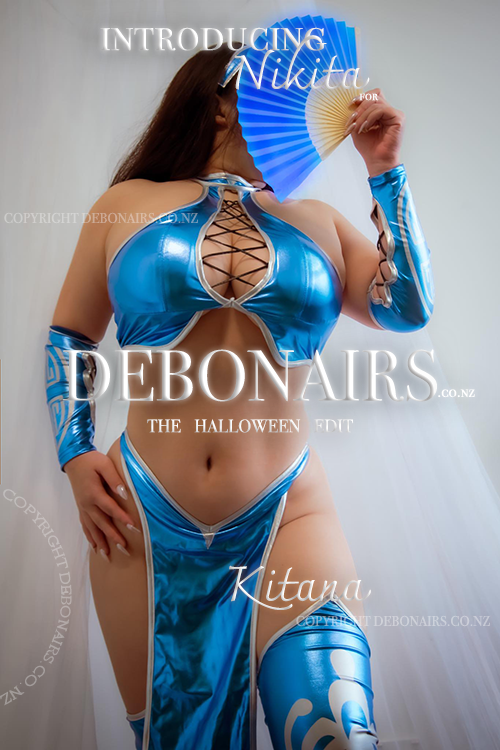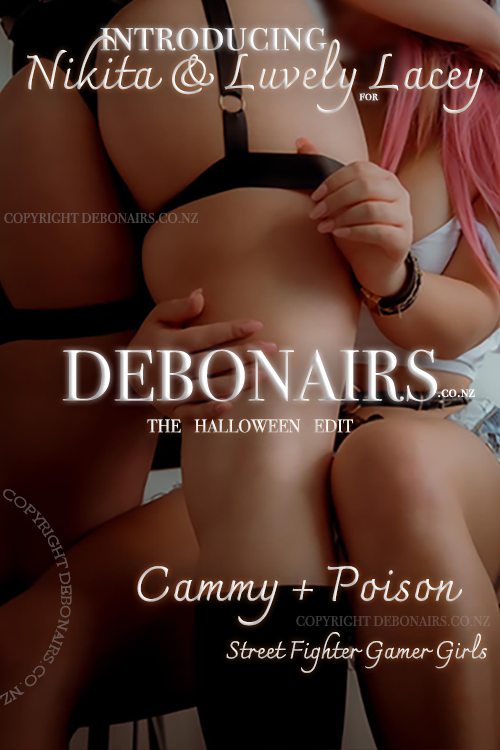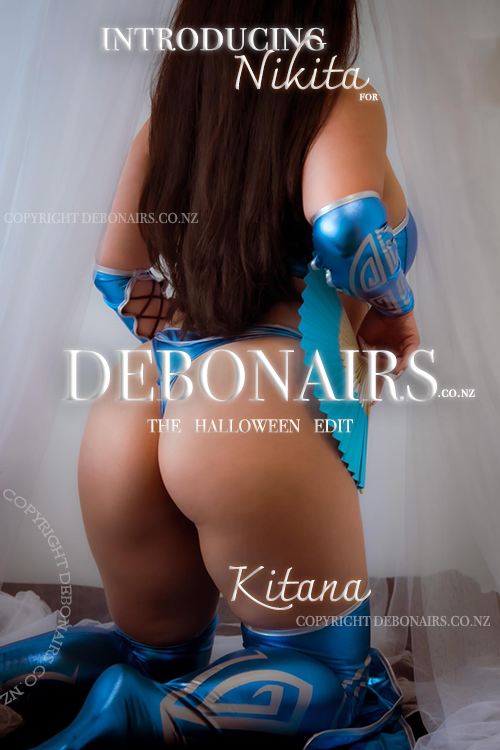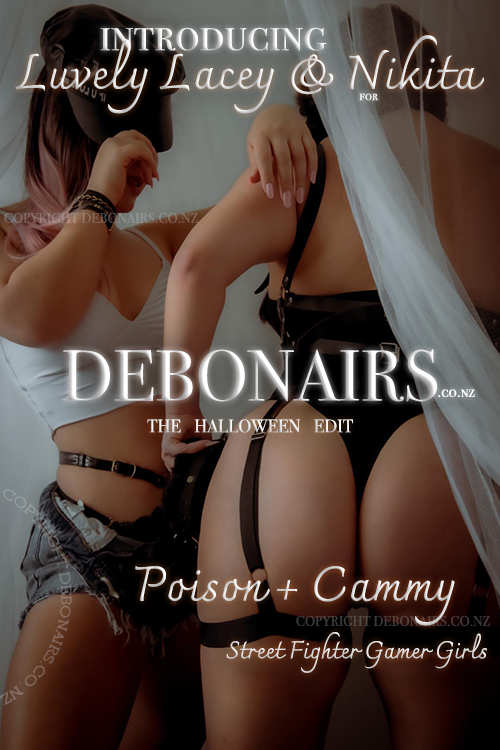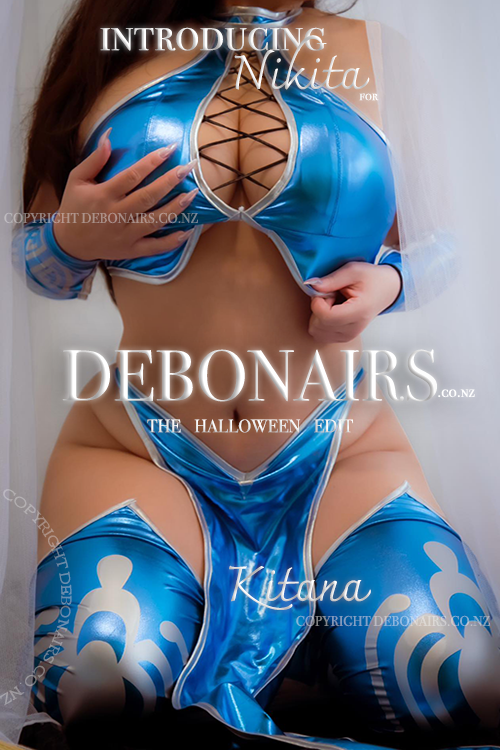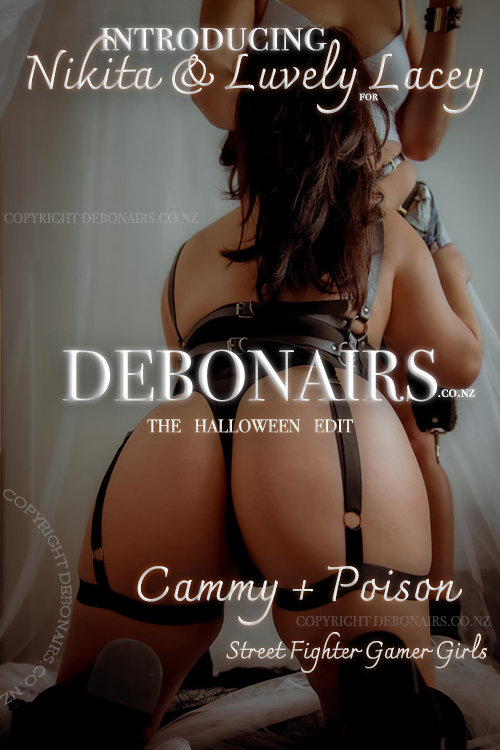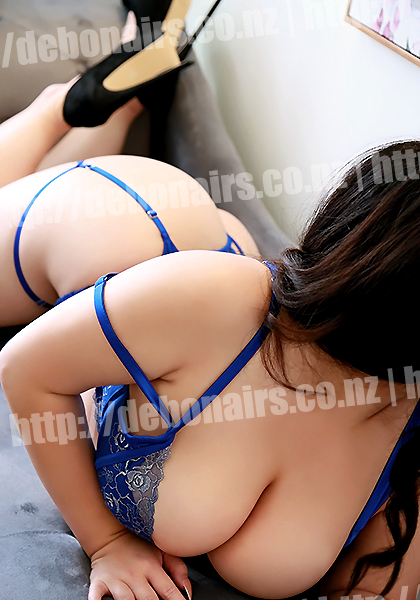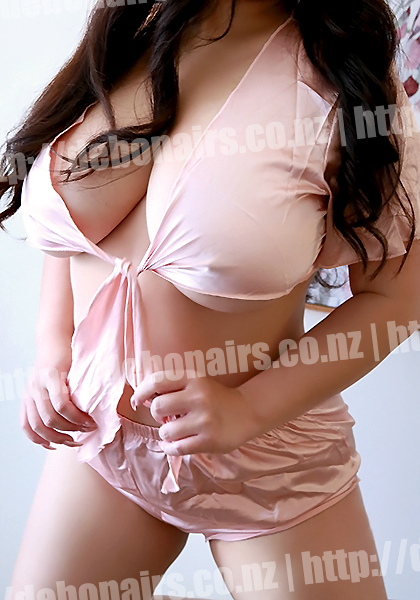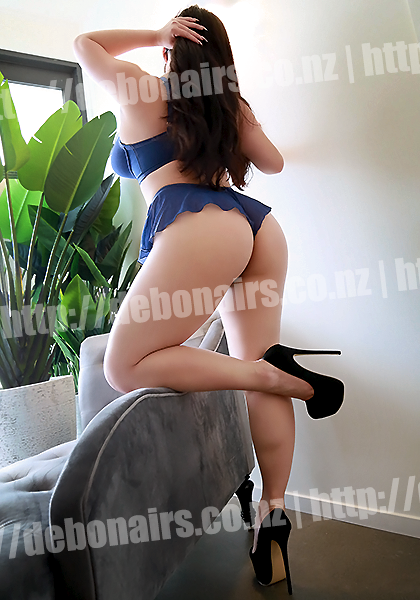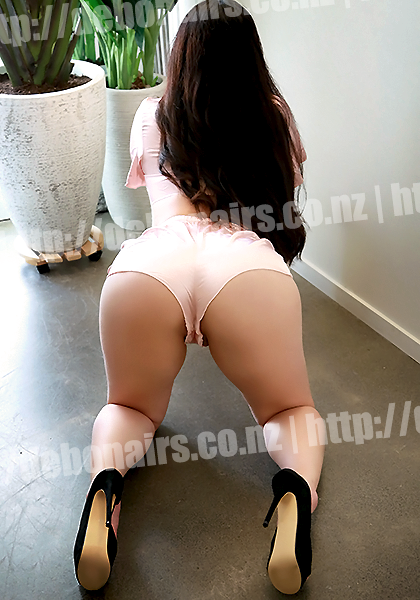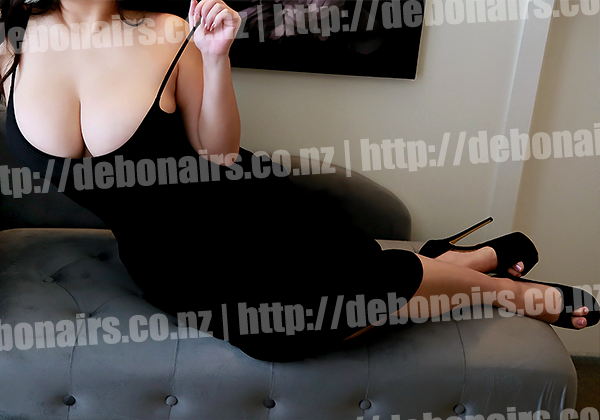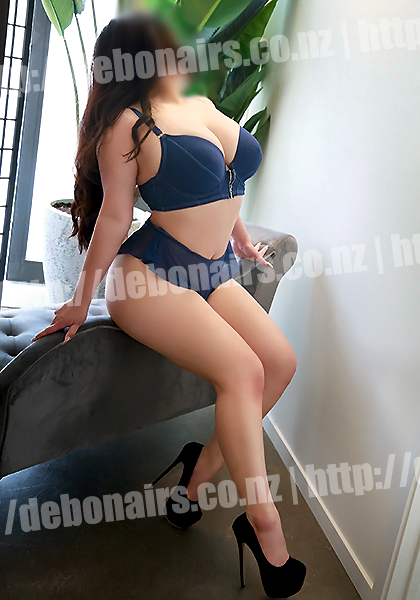 I like to tailor my sessions to what the client prefers; soft and sensual or therapeutic yet raunchy. I love to slowly tease and build up to an impressive and very memorable finale. I pride myself in being chatty and bubbly so that you can relax while we get to know each other. My specialty is edging, and am often told that my techniques are very different to other sessions where edging is involved.
Stats
Age: Twenty Two
Height: 5 foot 5
Identifies As: American Born Asian
Bust: E
Hair: Brunette
Eyes: Grey
Dress Size: Ten
Tattoos: Unobtrusive
About Me
Nikita is an American born Asian beauty with an alluring intensity that draws you in and inspires lust and passion in ways you can only dream of. While petite in height, she is an absolute "force of sexual presence" according to her many fans and reviewers. Her luscious curves could inspire muses, artists and lovers alike. 
Personalising each and every session to you as a unique individual, she is adaptable, intuitive and highly addictive. Her warm presence and generous nature makes her perfect for introverts, first timers and those who are shy. Her bubbly, happy personality welcomes all into her space and offers you a fantastic sensual oasis away from the mind bending strain of your ordinary week.
Her massage starts with soft touches, arousing your senses to new heights, sending shivers up your spine and preparing you for an hour of near trance like ecstasy. Teeter on the edge of mind blowing release as The Queen of Edging teases you relentlessly until the only option is to give in to your body's demands and lose yourself in "an orgasm that lasted longer than anything I can remember"
Extras
Nikita's standard massage includes:
Bodyslides
Breast sweeps
Skin to Skin Contact
Respectful Touching of Her Body
Loads of Teasing
Hand Relief
Extras are at the girls discretion. Debonairs makes no guarantees on behalf of the girls, nor do we set their fees.
Nikita is open minded but does not advertise the price of her extras online.
Please ask her during your session about her price range xx
Extra's Nikita Is Open To At Her Discretion:
Bi-Double | Spanish Finish (Boobjob) | Costumes/Fantasy Dress Up | Role Play | Disability Friendly | Women No Relief | Focus Pleasure  | Cock and Ball Torture | Mutual Masturbation (aka Intimate Touching) | Couples | Toys (on Me) | Spanking (on Client) | Light Humiliation | Light Dirty Talk | Multi Shots
Sexy Secrets
My Massage Style:
Intuitive and Raunchy
Features
Busty | Exotic | Intelligent
Doubles Well With
I'm Open Minded
Lingerie Style
Classy
I offer the following sessions over and above the Debonairs Signature Body to Body Hot Oil Massage
Woman2Woman Massage [With/Without Relief]
Couples Massage
Couples Massage with another Debonairs masseuse
Couples Massage with a BonVivant masseur
Foot Fetish
Focus Pleasure Massage
Oil Free Massage
Straight doubles
Bi doubles
Testimonial
She is everything her profile says except for what has been missed out – alluring. She is an American born Asian beauty, yes, but no one warned me about how I would be drawn to those gorgeous, almond eyes. The intensity behind them is something else.
She's a diminutive 5'4" but wow is she a force of feminine sexual presence. Her curves and form are nothing short of amazing, she's like a living, breathing personification of one of those ancient fertility symbols. We've all seen them, the caveman attempt at carving – trying to re-create those Marylin Monroe curves…and here she is – the inspiration for that art is right in front of me.
She asks what I like – I defer to her experience and promise feedback and direction. So face down I am treated to the softness of her touch. She found those touches and breaths that sent shivers up and down so quickly, we shared them and it was beautiful.
I know her profile says she has soft skin but this was a great big OMG her skin is so very soft, so soft and warm… and not long after that the magic…I could feel who she is, a connection, I just wanted to gather her up in my arms and be lost in those incredible breasts.
The turnover. She starts with a thing that is very deliberately about me. It's as obviously Lingham, and she is very good at it, and its personalized – I've never felt anything like it before. She's using her hands and breasts in a way that make me feel completely enveloped. It's so slow and deliberately sensual I don't know what to make of it. She's edging me! – this is edge play and it's a masterclass. She has me so close, so many times I almost consider begging for release.
I close my eyes and concentrate on the sensations because they are so intense, but then open them and see this goddess with her electrifying gaze and I don't know where to look.
The build-up and edging was just incredible, the finale – I can't remember an orgasm that lasted that long. I suspect she has turned me into a male lesbian somehow.
After that she does the soap and the aftercare and a therapeutic massage on my tight shoulders that left me feeling like I should buy her dinner …FFS
Rules Of Engagement
We Do Not Offer Full Service Or Unsafe Practices.
By Booking In To See Us You Agree To Abiding By Our Rules. Failure To Do So Will Result In Termination Of Your Session Without Refund.
Please discuss extras and additional costs with your masseuse upon arrival and pay for them upfront.
Drugs and alcohol are not permitted onsite nor are intoxicated persons.

A word to the wise:
Any form of disrespect, harassment or violation of boundaries will result in immediate termination of service without refund.
'No' means 'No' with or without clothes on – We are VERY comfortable in engaging the police for assistance if required.
How Our Blacklisting System Works:
If you violate boundaries or house rules you will be blacklisted from a specific masseuse or our entire parlour and any sister sites depending on your transgression.
We side with our team and will always put their safety and happiness over your spend-potential.
DO NOT try and engage with your masseuse outside of your booking (it's never cute or appreciated and you will be immediately banned from us). This includes in person or online.
We take all complaints made by our team seriously. This includes but is not limited to: Stalking, Harassment, Intimidation, Filming, Refusing To Follow Hygiene Rules, Boundary Pushing and Requests for Full Service
Feedback:
Feedback is always welcome and appreciated. We will always do our best to ensure all concerns are dealt with professionally and with all parties satisfaction in mind.
We do not provide free bookings or full refunds.
To talk to us directly you can contact us on 0211646703 or at DebonairsMassage@gmail.com
Nikita's bio does not do her justice. A fabulous time with a beautiful lady, if I wasn't leaving New Zealand I'd go back again and again!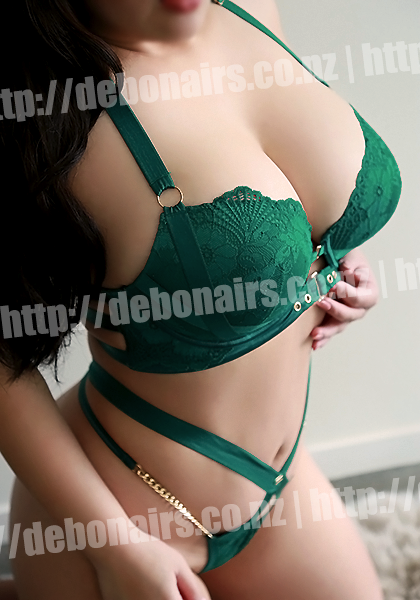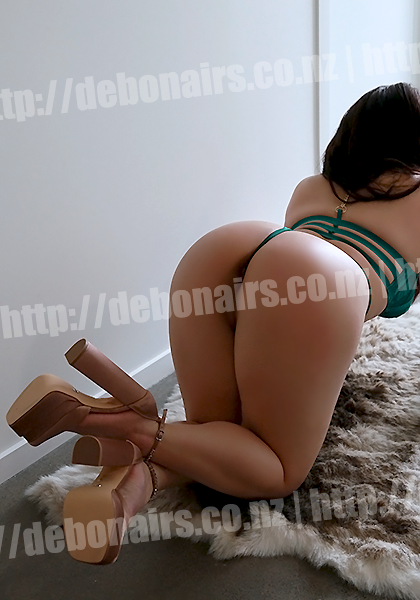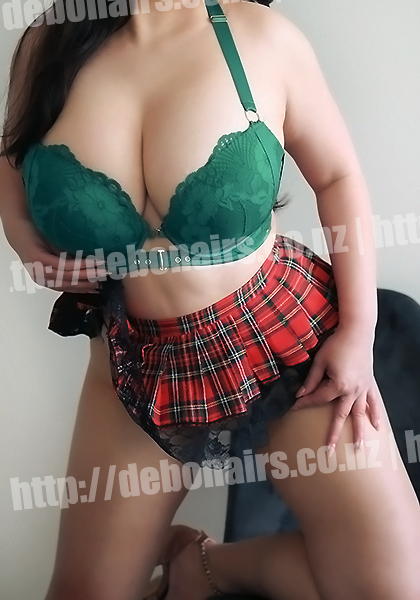 Arrived on time with bated breath, only to be outdone by Nikita. WOW! Pictures are accurate, and the main event was out of this world. True to the deception of 'Queen Of Edging' Nikita is a real gem of the industry
Nikita is every bit as good as you say and some. Her edging is so sublime she could have Lucifer begging to get back into heaven.