Specials
Indulge in a Discount
Winter Warmer
$130 / Forty Five Minute
Signature Massage
All Day.
Monday – Friday.
Weekend Wellness
$150 / Sixty Minutes
Signature Massage
All Day.
All Weekend.
Four Hands
$220 / Thirty Minutes
Signature Double
All Day.
Monday – Sunday.

New Girl Doubles
Help us get our new ladies in tip-top condition with our sexy Induction Doubles
We have new girls joining us and they are very keen to learn a thing or two from you and your favourite masseuses.
Check our roster for availability or call us to enquire
$250/Sixty Minutes    $190/Forty-Five Minutes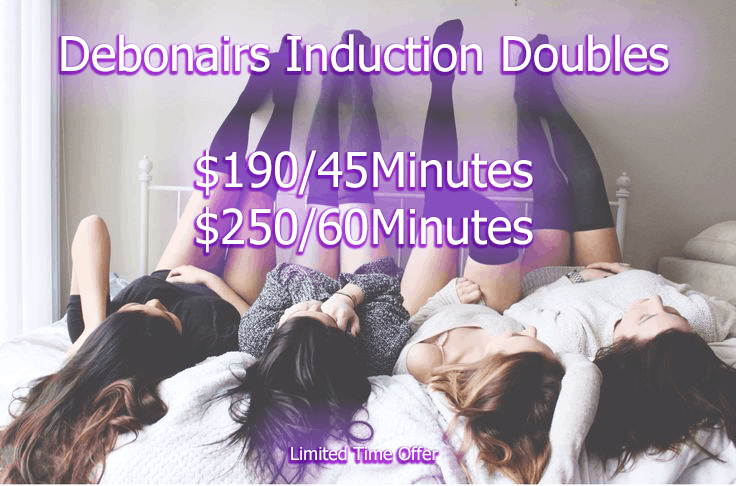 Busty Duo Doubles
Booty Babe Doubles
Genuine Bi-Doubles
Love your women to love women as much as you do?
Heidi and Elle are our genuine Bi-sexual Goddesses and love to indulge in each other as often as possible
Sixty Minutes Start at $280
Forty-Five Minutes Start at $260
Tips for Extras are to be discussed with the girls, in the rooms at the time.
You are welcome to message us in advance to give the girls and indication
of what you would like to indulge in.