Sensual Massage
This Weeks Roster 
Next Weeks Roster Below
Mon 30
10:30am – 4:00pm
Aubrey, Ava, Jasmine, Zara, Katya, Sophie
4:00pm – 9:30pm
Elsa, Faye, Norah, Michelle, Chloe, Katya
Tue 1
10:30am – 4:00pm
Michelle, Luvely Lacey*,Honey, Katya, Zara, Erika^
4:00pm – 9:30pm
Jasmine, Katya, Robin, Norah, Chanel, Chloe
*Please Note: Lacey's Fees Differ From Our Norm
^Please Note: Erika Is Only Available For Training Doubles
Wed 2
10:30am – 4:00pm
Lisa, Katya, Sophie, Honey, Anastasia, Hannah
4:00pm – 9:30pm
Norah, Robin, Honey, Layla, Lisa, Naomi
Thur 3
10:30am – 4:00pm
Sophie, Selena, Naomi, Zara, Gia, Norah
4:00pm – 9:30pm
Honey, Paige, Gia, Hannah, Katya, Jasmine, Sasha
Fri 4
10:30am – 4:00pm
Selena, Naomi, Zara, Elsa, Faye
4:00pm – 9:30pm
Elsa, Robin, Sasha, Faye, Selena
Sat 5
11:00am – 5:00pm
Chloe, Jasmine, Elsa, Chanel
5:00pm – 10:00pm
Michelle, Lisa, Chloe, Chanel, Katya
Sun 6
12:00pm – 4:00pm
Celeste, Katya, Hannah, Gia, Paige
4:00pm – 8:00pm
Gia, Sasha, Paige, Hannah, Celeste, Katya
Male Masseurs
Our Male Masseurs Are Available With 2 Hours Notice.
They Do Not Stay On Site
Available To Men, Women, Couples and In Doubles
Bookings Highly Recommended
NEXT WEEKS ROSTER
Next Weeks Roster Is Published By The End Of Friday Each Week
Please Keep An Eye Out xx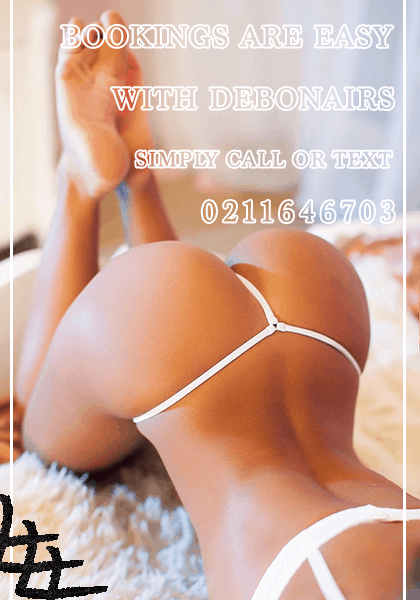 PROFESSIONAL AND PRIVATE
We assure total privacy and discretion with each and every interaction.
Call, Text or Email, we remain professional and friendly with a non-judgemental attitude.
Debonairs is a sensual massage center located mere minutes from the Auckland CBD and Eden Park. Our rooms are warm and inviting and our team of beauties are famous for their eroticism and style when it comes to the art of pleasing. 
Please note that while we are the epitome of seduction and desire, we do not offer full service or unsafe practices.
Our helpful receptionists will make that first and every phone call as efficient and painless as possible for you.
Your Privacy is 100% Respected
We Never Contact You First. We Do Not Send Promo Texts
Sensual Massage
Sensual Massage
Total Discretion
Genuine Intimacy
Relaxing Music
Sensual Massage
Erotic Hot Oil
Beautiful Girls
Bodyslide
Kiwi Women
Stilettos 
Private Location
Happy Ending
Full Shower Facilities
Questions, Comments and Bookings